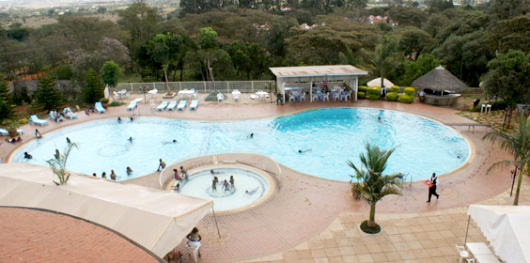 The most beautiful place to be when you are at MMU. For refreshment, entertainment, exercise and many more. You are allowed to come as a family to enjoy this facility. The best part is that it is absolutely free for public.
The health club has several facilities that suits every client need. They include a swimming pool for both children and adult. Jacuzzi, Steam bath, sauna, gym, restaurant with all kind of African dishes, the mbuzi choma, kuku, ugali, chips, and may more. You will also not miss if your favorite team is playing. The state of the art screen fitted with DSTV is available for this.
There is also something so interesting about this place. You can watch some of the friendly wild life in the area. Warthogs, Baboons, monkeys, they are part of MMU community here and you will always see them walking at east at their 'habitat'. You can take pictures if you want.