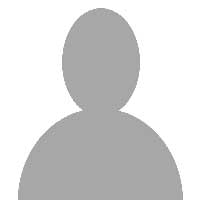 DR. WILSON UGANGU, PhD Associate Dean, Faculty Media and Communication
DR. WILSON UGANGU, PhD
MultiMedia University of Kenya, Box 15653- 00503, Nairobi Mobile: 0733866923/0704013781,
SUMMARY
Currently serving as senior lecturer of media studies at Multimedia University of Kenya, where I also hold the administrative position of Associate Dean, Faculty of Media & Communication Studies. I have taught and practiced communication for slightly over fifteen (15) years. During this period, I have written and researched extensively on Kenya's and Africa's media and attendant issues of policy, democracy & participation, media & conflict, international communication and globalization, training and research. Currently, I serve on the executive board of the East Africa Communication Association as Deputy President. Early 2018, I was appointed to the Board of Postgraduate Studies, Multimedia University of Kenya, while also serving as external examiner at several local universities.
I have also worked in key strategic media and communication related roles with various organizations including the United Nations World Food Programme (WFP), the International Federation of the Red Cross and Red Crescent Societies (IFRC) as regional information officer for Eastern Africa, the African Council on Communication Education (ACCE), as Programme Coordinator for Africa and Africa Woman and Child Feature Service (AWC) as Programme Manager. I have served in various consultancy roles for several national and international organizations, including UNESCO, former UNIFEM (now UN women), JICA, ILRI (CCAFS), ASARECA, COMESA and Open Society Initiative among others. Consultancy tasks included training of journalists on media and conflict management (UNIFEM-Somalia and IDRC), implementation of a regional conflict management journalism programme supported by USAID, research and implementation of projects such as one with CCAFS which involved use of local language radio to promote climate change dialogue and knowledge exchanges in local communities in Kenya among others. I have taught undergraduate and post graduate courses in media and communication at the University of Nairobi, Moi University & currently, at Multimedia University of Kenya.
ACADEMIC BACKGROUND
PhD – Communication Science, University of South Africa (March, 2013)
MA – Communication Studies, University of Nairobi (2006)
Post Graduate Diploma (Mass Communication) University of Nairobi (2000)
Bachelors of Education (Eng/Lit), Moi University, (1996)
RECENT PUBLICATIONS
Book Chapters:
a)Nyabuga G & Ugangu, W. 2018. Romancing the Media: A Critical Interrogation of Political Communication in Presidential Elections in Kenya, edited by Mutsvairo, B &Karam, B. Switzerland, Palgrave Macmillan
b) Ugangu, W. 2018. More Leverage for the State? Kenya's Experience with Digital TV Migration, in Freiheit und Journalismus, edited by Czepek, Hellwig, Illg & Nowak, Baden-baden, Nomos
c)Chibita, M & Ugangu, W. 2017. Social Media Policy in Africa, in Media Studies Vol. 4: Social (New) Media and Mediated Communication. Cape Town: JUTA
d) Kenya's difficult political transitions, ethnicity and role of media in Political influence and the media in developing countries, 2016. ed. Mukhongo, L. L & Macharia, W. J, USA: IGI Global
e)Ugangu, W. 2015. Political Influence and Shifts in Kenya's Media Policy ,in Exploring Kenya's Media Policy 1963-2013, Nairobi, Media Policy Research Centre
f)Ugangu, W. 2006. The Development and political mobilization role of the Kenyan indigenous language press, in Indigenous Language media in Africa, ed by Abioudun Salawu, Lagos; CBAAC
g)Ugangu, W. 2011. Media, public interest and policy (2011) in The Media in Kenya: Evolution, Effects and Challenges, ed. By Nyabuga George and Wambui Kiai Nairobi: UON press
Published papers:
a)Ugangu, W. 2011. The silences in public debate created by lack of freedom in Kenya, in African Communication research Vol. 4 (2) pp. 247- 267
b)Ugangu, W. 2015. Political Influence and Shifts in Kenya's Media Policy, in Exploring Kenya's Media Policy 1963-2013, Media Policy Research Centre, Nairobi
c)Ugangu, W. 2014. Linking normative theory to media policy: A case study of Kenya, in Journal of African media studies, Vol. 6 (3) pp. 265-283
Published Book Reviews:
a)Ugangu, W. 2012. The Media in Kenya: Evolution, Effects and Challenges. Ed. By George Nyabuga and Wambui Kiai. Nairobi: Ford Foundation and University of Nairobi, in African Journal of Communication, Vol.1 (1) pp. 189- 193
Publications and co- authorships:
a)Mbeke, P. O, Ugangu, W & Okello- Olarle, R. 2010. The Media We Want: The Kenya Media Vulnerabilities Study, Nairobi, FES
b)Okello- Olarle, R & Ugangu, W. 2010. Beyond Numbers: Narrating the Impact of Women's leadership in Eastern Africa, Nairobi. AWC
c)Wambui, K, Kiiru, S, Njeri M & Ugangu W. 2009. Media Excellence: Issues of practice and training in East Africa- A conflict management training manual for African journalists (2004)- co-authored with Absalom Mutere
d)Ugangu, W. 2006. HIV/AIDS training manual for East & Southern Africa Journalists, Nairobi, UNESCO
e)Mutere, A & Ugangu, W. 2003. A conflict Management Journalism Training Manual. ACCE. Nairobi
Referees: Available on request